ZEPTO™ Technology – the assisted robotic surgery
30.07.2018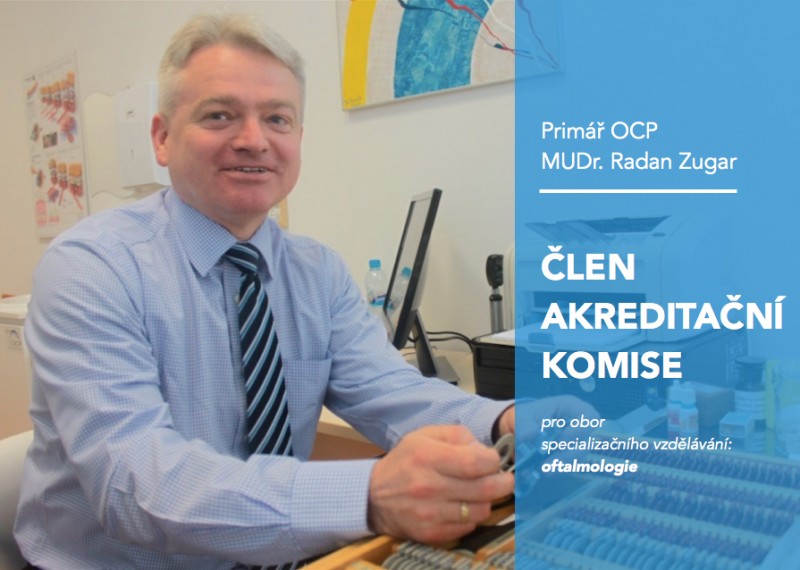 Assisted robotic precision cataract surgery 
The Eye Centre Prague can newly offer its patients the latest technology – the so-called ZEPTO™ Technology – the assisted robotic surgery. It is an innovative approach used for cataract surgeries and intraocular surgeries which help patients to get rid of eye glasses (PRELEX surgery).
MUDr. Radan Zugar, the senior doctor of the Eye Centre Prague, explains: "We strive to continually bring our patients various innovations which increase the safety of the performed procedures and maximize their results. The modern ZEPTO™ Technology that offers new qualities and benefits not only for the patient but also for the eye surgeon during the most important part of the surgery fits into this concept."
The Eye Centre Prague is the first private workplace in the Czech Republic and Slovakia that has tried ZEPTO™ Technology in practice.  
Gentler, safer and faster surgery
ZEPTO™ Technology is an assisted robotic surgery which helps the surgeon during the most important part of the surgery and thanks to it, the surgery is gentler to the eye, more accurate and faster than with the current pulse or laser technologies. And it is also affordable for most patients!
 "By purchasing this technology, we wish to improve the safety and comfort of our patients during surgeries", says Mgr. Adam Janek, MHA, MBA, the director of the Eye Centre Prague. "Our objective is to offer our patients the best and most efficient treatment, to improve the whole process and move the surgery itself towards greater perfection."
ZEPTO™ Technology is approved by the American FDA (the Food and Drug Administration, the association responsible for protecting public health and product safety and technology).