RADAN ZUGAR, MD

Chief doctor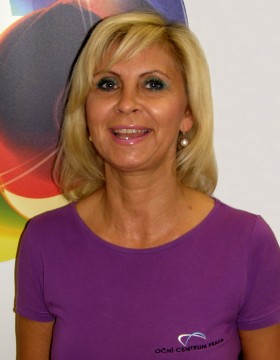 Radan Zugar, MD studied at the First Faculty of Medicine at Charles University in Prague. Since 2002, he has worked as a specialist doctor at the Department of Ophthalmology of Kolín Regional Hospital.
In January 2011, he started to work at the Eye Centre Prague as a specialist doctor and he was appointed a chief doctor the same year. He has been the senior doctor of the Eye Centre Prague to this day. MUDr. Radan Zugar works in the field of cataract surgery; he performs more than 1,000 cataract surgeries per year. His area of expertise is retina treatment, he administers anti-VEGF agents and provides consultancy services for glaucoma treatment.
In 2017, he was appointed a member of the accreditation committee for education in ophthalmology by the Ministry of Health.
He attends professional ophthalmological events every year and he gives lectures at such events as well. He is an author or a co-author of more than 40 specialist articles for domestic publications and 1 article for an international publication. He is the head of the regional association of the Czech Medical Association and a member of specialist associations – the Czech Ophthalmological Society, the Czech Glaucoma Society, the Czech Society of Refractive and Cataract Surgery (CSRKCH).