DANA FILLOVÁ, MD

Ophthalmologist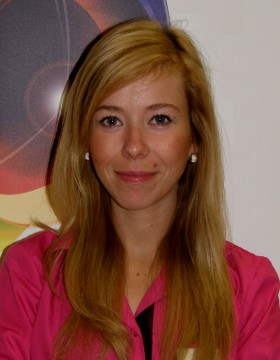 Dana Fillová, MD studied at the Second Faculty of Medicine at Charles University in Prague. She has taken part in courses and internships abroad – ESASO Medical Retina module, Surgical Retina module Switzerland, Vienna wetlab course – Surgical Retina.
Since 2018, she has been working in the Eye Centre Prague as a specialized doctor.
Before that, she gained her experience at the university hospital and at a private clinic in Prague. She mainly focuses on the therapy and diagnostics of the posterior segment of the eye (diseases of the vitreous humour and retina).  
She regularly attends conventions both in the Czech Republic and abroad. She gave lectures at these international conventions:
•Euretina 2017 Barcelona
•ISSOCT meeting 2017 Paris
In her free time, she likes doing sports, especially cycling and yoga.