The management of the Eye Centre Prague attended the largest American congress
16.04.2018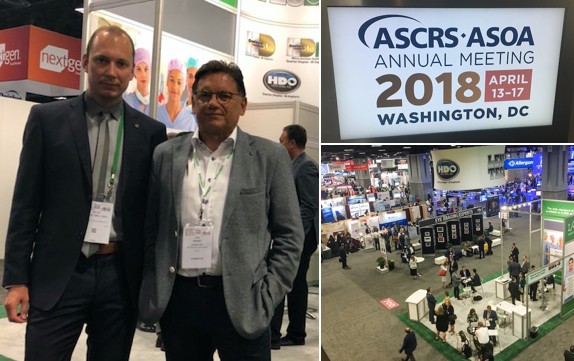 The management of the Eye Centre Prague attended the largest American congress focused on cataract surgeries (ASCRS ASOA) held on 13th to 17th of April in Washington.
The Chairman of the Board of Directors, Ján Kriška, and the director of the Eye Centre Prague, Adam Janek, attended the abovementioned congress.  The purpose of their attendance was to gain new experience, learn about worldwide news in ophthalmology and get familiar with new technologies and trends in the field of cataract surgeries. They will share the information from their latest experience with other team members at the Eye Centre Prague when they get back. 
We have been continually gaining new knowledge and following the latest trends to keep up with the worldwide development of ophthalmology but mainly to offer our patients the best and most modern treatment.