Mgr. KLÁRA SLEZÁKOVÁ

Outpatient nurse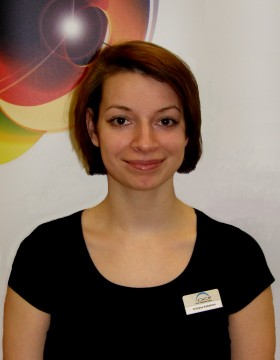 Klára Slezáková accomplished her studies at the Secondary Medical School in Brno and followed her education at the Pedagogical Faculty of the Comenius University (field of study: kindergarten and tutoring at school clubs) and subsequently at the Philosophical Faculty of the Masaryk University (Pedagogy).
She worked for an eye clinic in Brno and then in Pharmos (distribution of medicaments). Besides her medical career, she also works as a private piano teacher.
She has worked as an outpatient nurse at the Eye Centre Prague since 2017.
Klára likes music, playing the piano and reading.