VANDA DLOUHÁ

Coordinator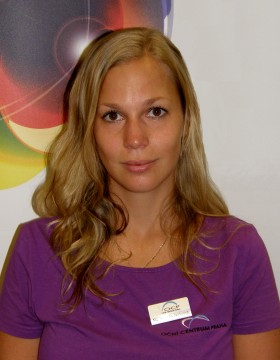 Vanda Dlouhá studied economy at secondary school (Střední ekonomická škola Resslova 8 in Prague).
Then she started with her professional career as a secretary and an assistant. She also ran her own shop with a gallery. Long experience working in the health services as a receptionist and customer care specialist followed.
She has been working at the Eye Centre Prague since 2017 as a receptionist.
Vanda likes travelling and reading and she is also interested in culture and design.