Gill Ashley

After surgery with trifocal lenses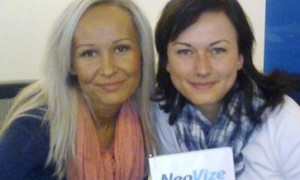 "I've got new friends"
"I've got new friends", says our satisfied patient Gill Ashley while leaving The Eye Centre Prague.
After her surgery and new trifocal lens implants she can now see very well without eyeglasses and she is really excited about her new vision.
She said she had felt very comfortable in the Eye Centre Prague and she recommends it to everyone.